Traditional Elegance Unfolded
Heritage Treasures
Embark on a journey through time with our Heritage Treasures – a curated collection that encapsulates the essence of regional masterpieces. Discover exquisite craftsmanship and elevate your style with pieces that echo the rich traditions of the past.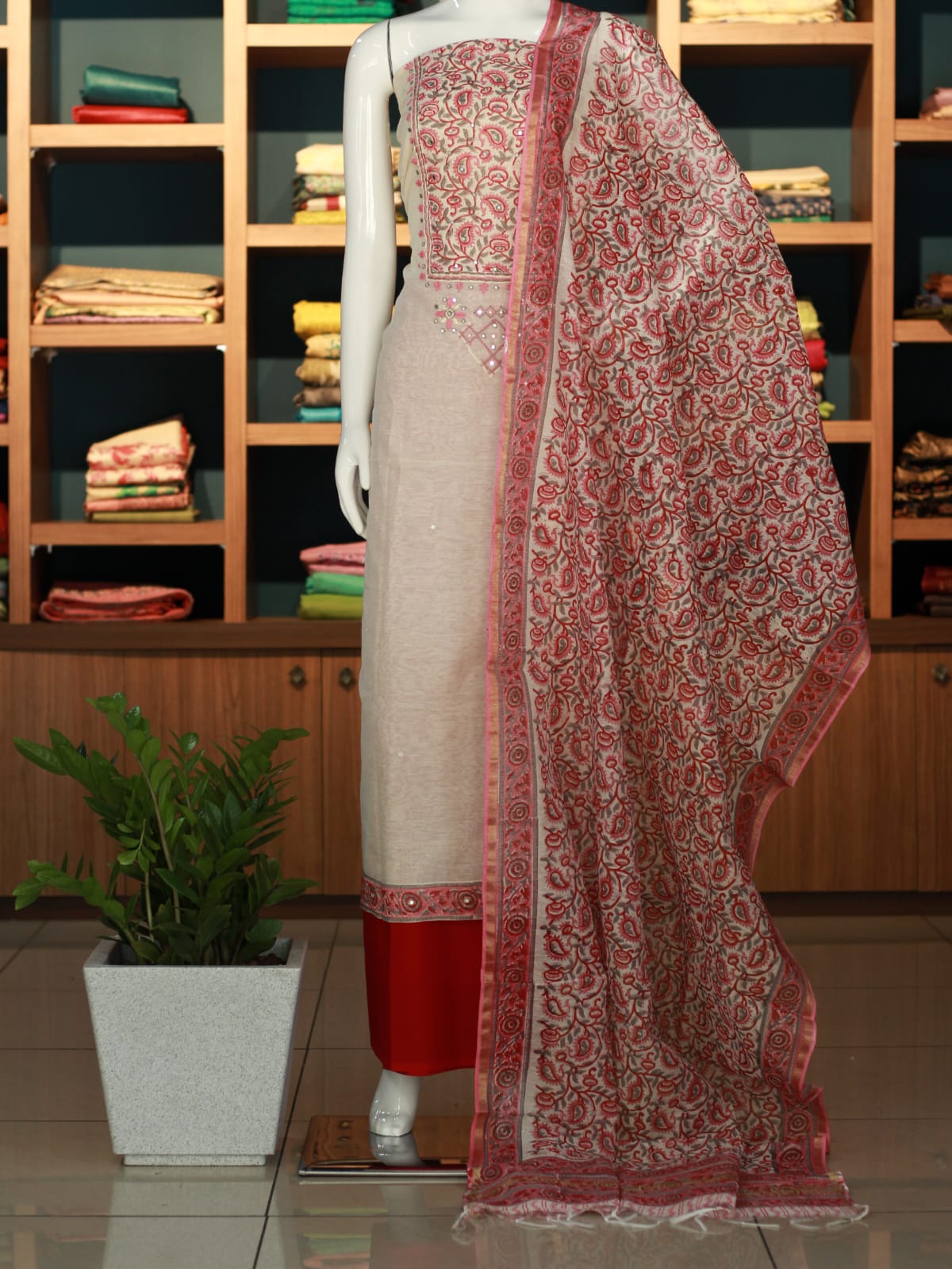 Imperial Rajasthan
Adorn yourself in the opulence of our Imperial Rajasthan collection, where regal hues and intricate designs pay homage to the grandeur of a bygone era. Elevate your wardrobe with pieces that embody the majesty of Rajasthan's cultural heritage.
Padharo
Southern Majesty
Step into the realm of Southern Majesty as we unveil a collection inspired by the grandeur of South India. Adorn yourself with the rich heritage of vibrant silk sarees, intricate temple motifs, and traditional craftsmanship, embodying the grace and splendor of this culturally rich and diverse region.
Namaskaram
Elite Uttar Pradesh
Discover the regal elegance of our Elite Uttar Pradesh collection, a tribute to the artistry and opulence of North India. From the intricate Lucknowi embroidery to the timeless Banarasi weaves, each piece captures the essence of Uttar Pradesh's rich cultural heritage, bringing a touch of royal grandeur to your wardrobe.
Swagat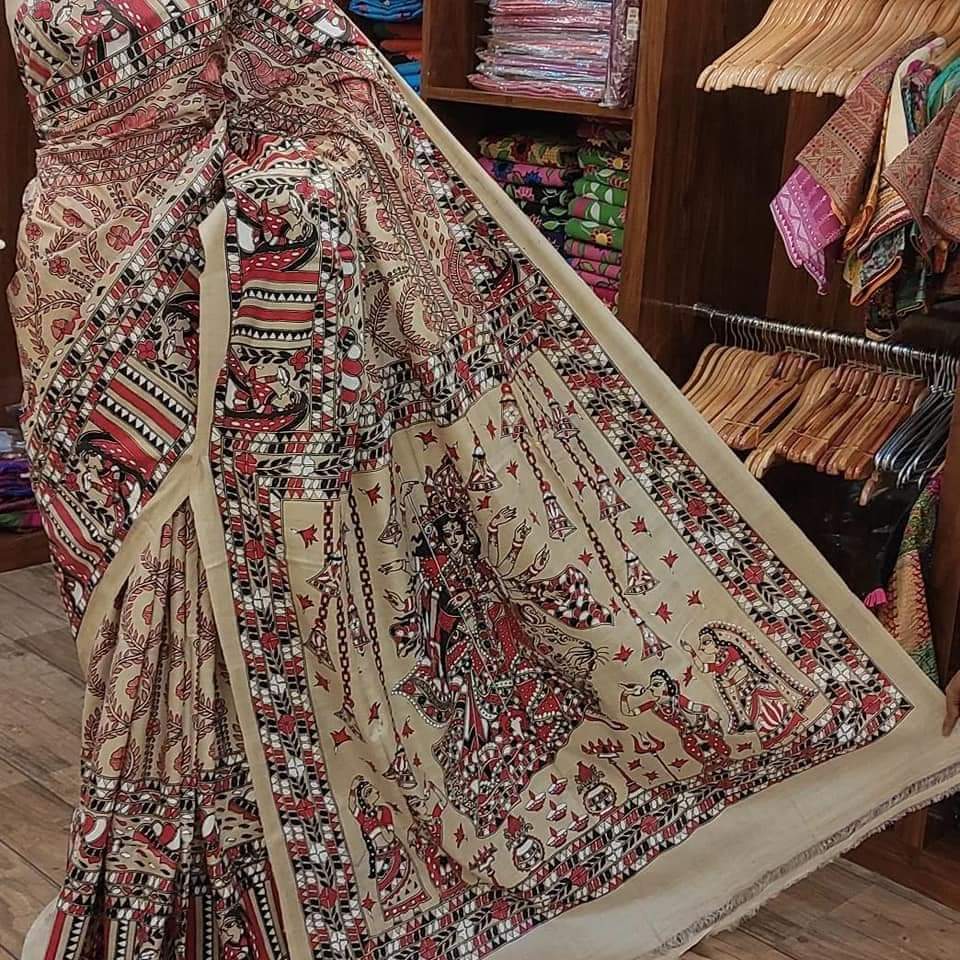 Eminent East
Explore the mystique of the East with our Eminent East collection, a harmonious fusion of Madhubani, Jamdani, Ikat and other indigenous motifs and artistic traditions. Immerse yourself in the diverse narratives of these regions, intricately woven into every fabric, celebrating the cultural tapestry of Eastern India.
Aaiye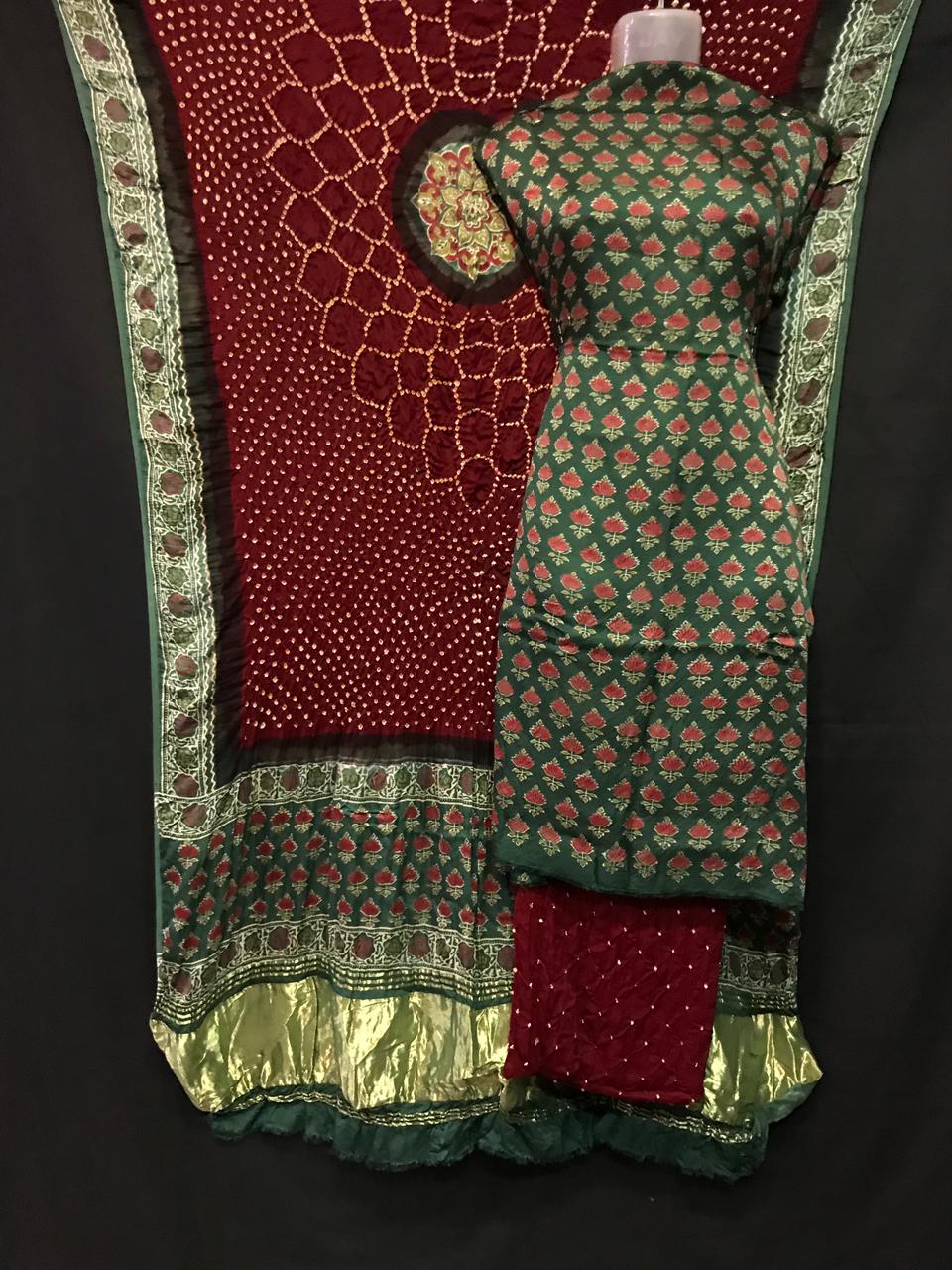 Royal Gujarat
Indulge in the splendor of our Royal Gujarat collection, a celebration of the vibrant heritage and artistic legacy of Gujarat. From the intricate mirror work of Kutch to the timeless Bandhani patterns, each piece embodies the rich culture and craftsmanship of this western Indian state, adding a touch of regal elegance to your attire.
Swagat Che
Collector's Gems
Discover timeless pieces that transcend trends, each a treasured gem in your fashion journey. Elevate your style with these exclusive and enduring finds, designed to be cherished for generations to come.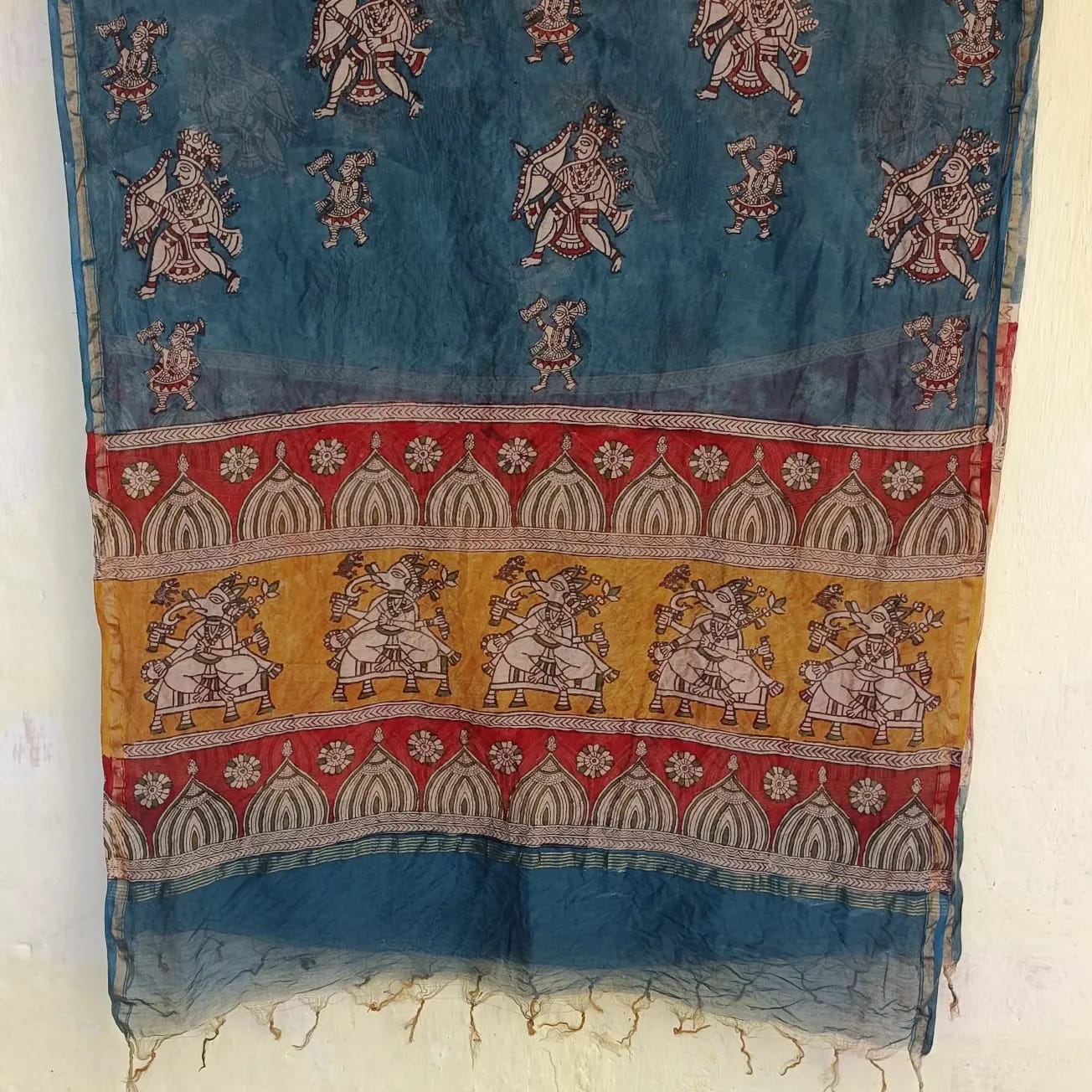 Mata Ni Pachedi
Experience the divine allure of our Mata Ni Pachedi collection, a homage to the revered folk art of Gujarat. Each piece encapsulates the spiritual essence and intricate storytelling of this art form, depicting mythological narratives with vivid colors and intricate detailing. Embrace the spiritual aura and cultural heritage through these wearable masterpieces.
Discover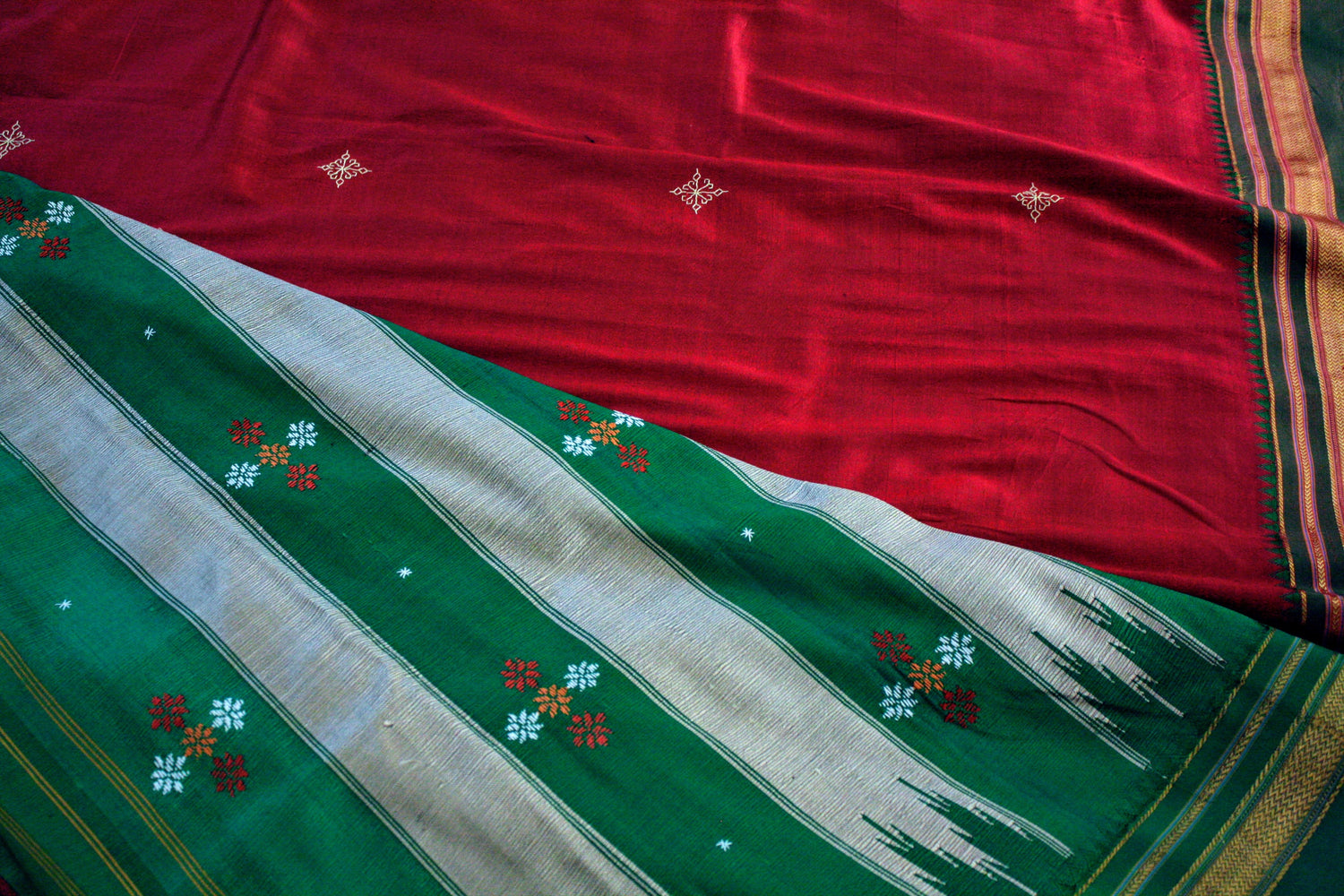 Sambhalpuri
Discover the timeless elegance of our Sambalpuri collection, a tribute to the exquisite craftsmanship of Odisha. Each piece is a symphony of traditional ikat weaves, skillfully handwoven by artisans using age-old techniques. Envelop yourself in the rich heritage and vibrant colors of this art form, celebrating the artistry and culture of Eastern India.
Discover
Bhujodi
Wrap yourself in the warmth of our Bhujodi collection, a tribute to the artisanal brilliance of Kutch. These handwoven treasures bear witness to the skilled hands that create them, embodying the soul of the desert landscape in their intricate textures and earthy hues. With each thread, experience the heritage and heart of Kutchi craftsmanship, a true testament to timeless traditions.
Discover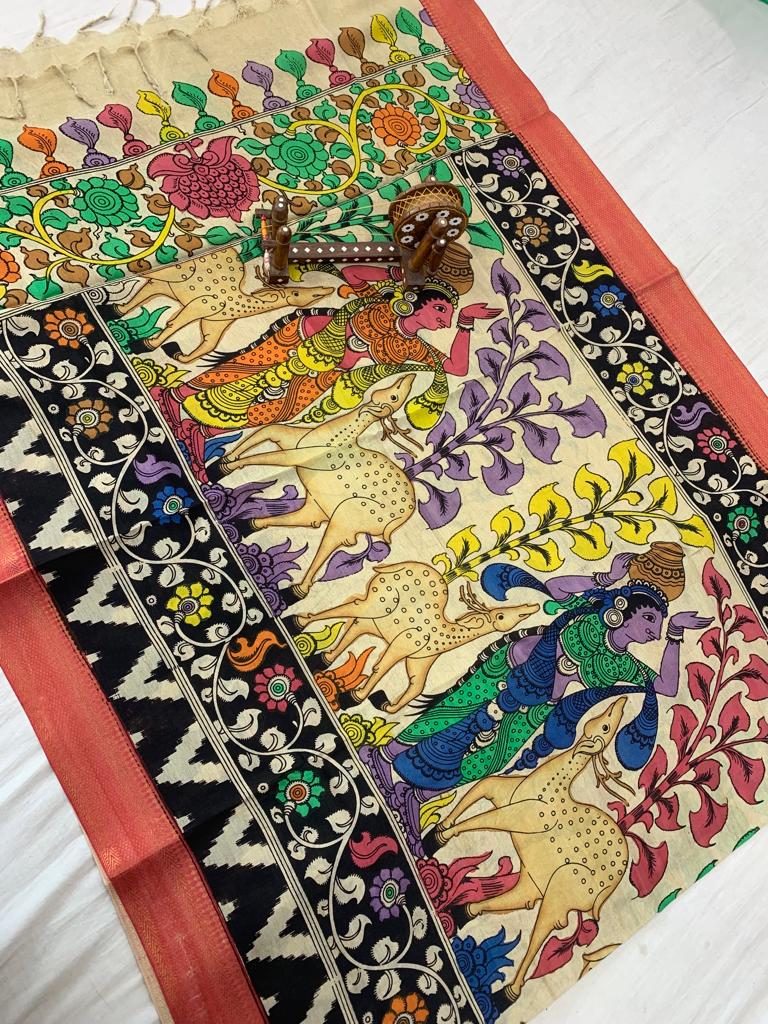 Pen Kalamkari
Step into the enchanting world of our Pen Kalamkari collection, where stories unfold through every brushstroke. This ancient art form from Andhra Pradesh comes alive on fabrics, depicting intricate tales of mythology and nature. Adorn yourself with the intricate beauty of hand-painted motifs, celebrating the fusion of art and attire in this wearable canvas of tradition.
Discover
The festive season is a time of joy, celebration, and togetherness. It's also a time when personal and professional commitments can collide, leaving many individuals feeling overwhelmed. Striking a balance...

The festive season is a time of joy, celebration, and togetherness. It's also a time when personal and professional commitments can collide, leaving many individuals feeling overwhelmed. Striking a balance...